<!- box:side1 -->
Computers
Technology Policy and Google Agreement 2019-2020 Mr. Ferenc.docx
Computers Home
Bio
Announcements
Classroom Rules
Classroom Policies
Kindergarten Website
1st Grade Websites
2nd Grade
3rd Grade
4th Grade
5- 8 Grade
Coding Options
Computer Technology Discoveries Course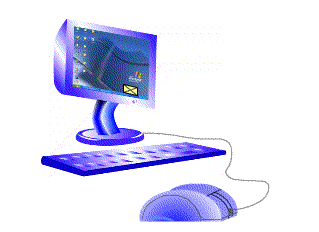 Email Me: aferenc@holyspiritunionnj.org
Supplies List for September 2019

•1 Box of Clorox or Lysol Wipes -( disinfect the keyboard and computers daily)

•1 Headphones/Earbuds(Grade 1-8 only)- Not expensive ones- These can be purchased for a nominal fee at Staples or another electrical store. (And should costly roughly $5.00-8.00 at most.) Students will not be allowed to share these and will not need them for the first day of school.

•1 Plastic Bag( large sandwich bag) with the Student's Name and Grade to store earbuds/headphones
Please familarize yourself with the classroom policy before school starts. As there have been many changes made to it.
Enjoy your summer vacation! Looking forward to September as we embrace on another journey of learning together.

This classroom follows ISTE and RCAN and NJ Common Core Standards: ( Please familiarize yourself with these as they are very much apart of each lesson)
ISTE Standards:
http://www.iste.org/standards/standards/standards-for-students
RCAN Technology Standards:
https://catholicschoolsnj.org/technology-maps/
Google Classroom Link:
Parent Articles:
http://www.teacherswithapps.com/top-10-reasons-technology-is-important-for-education/
https://childdevelopmentinfo.com/family-living/kids-media-safety/children-teens-web-internet-safety/#.Wa6hDbpFyxk
http://www.tripleeframework.com/triple-e-blog/helping-parents-co-use-digital-tools-with-their-children( Parent please read this article) ​

Rainy Day Games:
http://www.coolschoolgame.com/

Last Updated : 9/10/2019